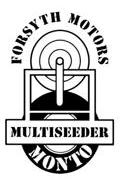 :: Products ::


Ripper Planters
The Proven Method of establishing improved pastures in rough ground.
The multiseeder plants all grasses, Buffel, Green Panic, Rhodes Grass etc, Legumes and Grain.
Divided seed compartments enable more than one variety to be planted at once.
For use on contour grass strips - in steep or stony non-cultivation planting.
Plants through timber, in virgin ground, wherever a tractor or crawler can go.
Available complete with rugged linkage ripper.
Convert your waste ground into productive improved pasture without costly clearing jobs with a Multiseeder Ripper Planter Unit.
Twin drum units made to order for use with crawler mounted rippers.