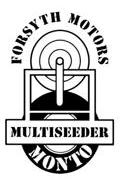 :: Products ::


Promotional Video
Click Here...

Daedong DK751 loading large square bales of barley straw and working as well as it did when it was new.
Specifications:
Engine Model
1104C-44
Horse Power
72 HP
Engine Size
4400cc
Cylinders
4
Transmission
12 Forward / 12 Reverse
Steering Type
Hydrostatic Power Steering
Brakes
Wet Disc
Drive Train
4 Wheel Drive
This photo of the Daedong Tractor shows the pallet forks and frame on the front of the Front End Loader.

Forsyth Motors custom manufacture these to fit any required loader type & size.
Daedong Tractor and slasher hard at work on a property at Yepoon.
DK 551 Daedong Tractor with a Backhoe & Bucket ready for delivery.
Specifications:
Engine Model
4A220TLXB
Horse Power
55 HP
Engine Size
2197cc
Cylinders
4
Transmission
12 Forward / 12 Reverse
Steering Type
Hydrostatic Power Steering
Brakes
Wet Disc
Drive Train
4 Wheel Drive