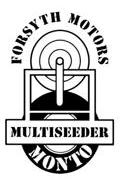 :: Products ::


Multiseeder Drums only

Drums are complete with extended centre shaft and support bearings for mounting on chisel ploughs, offsets and blade plough. Drums can be driven by the means of hydraulic motor, chains and sprockets or drive wheel depending on application. Drums are also available with frame (less wheel and tyres) for added support when mounting onto other machines. Wheels and tyres etc may be purchased at a latter date to make it a complete self drawn machine.

320HP Allis Chambers tractor and Conner Shea 40pl offset with complete 15ft Multiseeder mounted. Owner B Burnham.

Sizes Available

6ft drum
9ft drum
12ft drum
15ft drum
18ft drum
21ft drum
Mr Bruce Burnham of Bimbadean Brangus Stud, planted 350 acres of Forage Sorghum, Dolichos Lab-Lad Stylo and Buffel. Planting resulted in a 2.5metre high wall of feed in what was sucker infested Spear Grass low volume pasture.
| | |
| --- | --- |
| This is part of a pasture renovation project covering 2000 acres to date. | |
Seed Pods for "Special Seeds" e.g. Siratro, Medic,Stylos, Lucerne, Legumes.
Note: Special seed pods can be fitted to the drum, these pods give economical plantings of costly seeds such as Siratro.
Planting rates as low as 100grms to the acre are possible.
Large Pods capacity 12kg approx - Small Pods capacity 4.5kg approx.